04 Aug 2021
Design Engineering Expo announces Würth Elektronik UK as Premier Partner.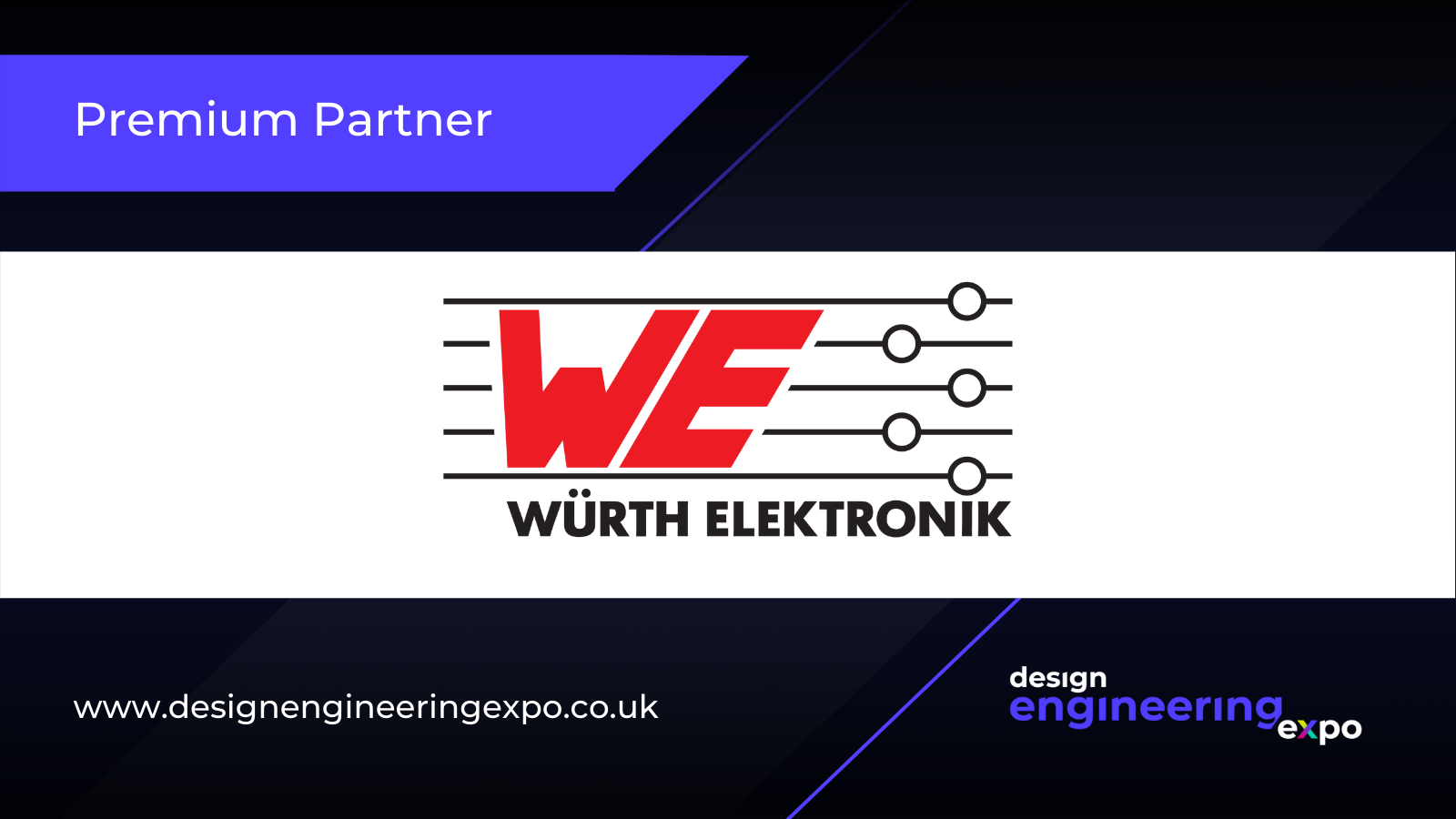 Design Engineering Expo is delighted to announce that Würth Elektronik UK will be a Premier Partner to the event taking place in June 2022.
Würth Elektronik eiSos is one of the leading manufacturers of electronic and electromechanical components in Europe and we are thrilled to welcome them on board as a Premier Partner to Design Engineering Expo, taking place at the NEC in June 2022.
Würth Elektronik's product portfolio includes: EMC Components, EMC Filters, Capacitors, Inductors, RF Inductors and LTCC Components, Resistors, Quartz, Oscillators, Transformers, Components for Circuit Protection, Power Modules, LEDs, Connectors, Switches, High-Power Contacts , Assembly Technique, Wireless Connectivity and Sensors. With 16 production facilities spread all over the globe, Würth Elektronik guarantee complete design-in support, samples free of charge and the delivery of our components anywhere in the world.
Würth Elektronik will be exhibiting and also feature on the workshop programme.
"As a leading manufacturer of electronic and electromechanical components in Europe, Wurth Electronics is committed to supporting design engineers through every stage of their product development. It is for this reason we are delighted to be supporting the Design Engineering Expo as a Premier Partner."
James East, Country Manager, Würth Electronics UK
To find out more about exhibiting, sponsoring or partnering with Design Engineering Expo click here.
To register your interest in attending Design Engineering Expo, click here.