18 May 2021
Introducing Engineering Expo: Innovation, insight and future inspiration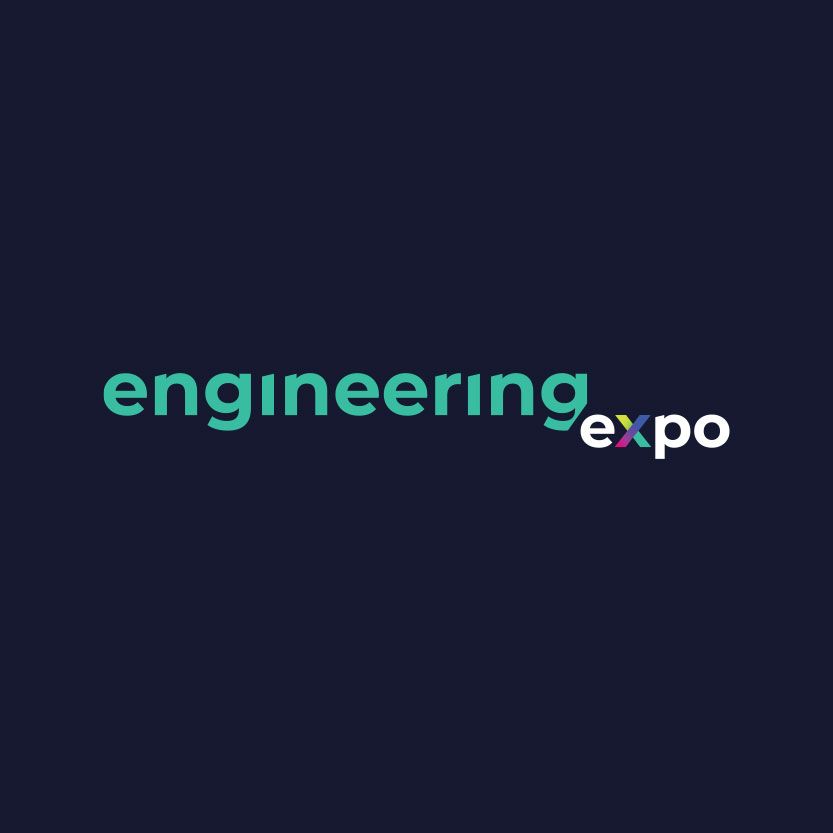 Engineering Expo 8-9 June 2022: Innovation, insight and future inspiration

Engineering Expo is the brand new event for the industry taking place at NEC on the 8-9 June 2022. The dedicated event for engineering professionals to be inspired, keep up to date, network and source new solutions to optimise business.
Hear from those breaking engineering boundaries, discover next generation engineering and tech solutions from the UK's best suppliers across the engineering supply chain and get practical advice to reduce costs, streamline and optimise future engineering.

Running alongside Engineering Expo will also be Design Engineering Expo and Manufacturing Expo, the events together will showcase the complete solutions and supply chain, under the umbrella of Manufacturing & Engineering Week.

Inspiring Keynotes
Packed with invaluable content, the main stage will host an unrivalled line up inspiring leaders and innovators sharing ground-breaking engineering success stories through to practical advice and workshops, delivering invaluable ideas and practical takeaways to help reduce costs and production time and to optimise supply chain partnerships.
CPD accredited workshops
Delivering tangible value for time away from the desk, Engineering Expo will provide a programme of CPD accredited workshop sessions, imparting practical advice and know-how to contribute to personal and professional development.
Whatever your current challenge, this is an incredible opportunity for engineers to meet face to face with experts and leave armed with ideas and solutions to apply.

Market leading suppliers
Engineering Expo will showcase Britain's best products and services propelling the future of engineering. Source innovative solutions and the latest advice from across the engineering supply chain, from R&D, design, materials, testing and measuring, through to manufacturing and production, meet the partners who can reduce production costs, streamline business and optimise future strategy.

Industry backing
Engineering Expo is delighted to announce the Institute of Engineering Designers, Department for Business, Energy and Industrial Strategy, MAKE UK & Advanced Propulsion Centre as partners and the support and guidance of an incredible line up of industry names on the Advisory Board including; Libby Meyrick, CEO, Institute of Engineering Designers, Eric Wilkinson, CEO, Cambridge Consultants, Andrew Burrows, Director, PA Consulting, Philippa Oldham, Partnerships Director, Advanced Propulsion Centre and Stephen Phipson, CBE, Chief Executive, MAKE UK.

The incredible industry backing indicates the importance and timely relevance of the event for the sector.

"Design doesn't stop – it's dynamic, forthright and exciting, and the IED is supporting the launch of Engineering Expo to help showcase all of these elements and the outstanding work of the design community now and in the future."
Libby Meyrick, Chief Executive, Institution of Engineering Designers

Why now?
The UK remains a global force for engineering and manufacturing; driving innovation, leading on the industrial agenda, the green economy, industry 4.0 and being at the forefront of the response to the global pandemic, however in a post-Covid and post-Brexit world, Britain's standing, and its future, will require engineering and manufacturing to grow and strengthen. Engineering Expo, part of Manufacturing and Engineering Week, seeks to celebrate the sector, showcasing innovation, sharing successes and future insight, raise critical discussion and is a destination for professionals to source suppliers and solutions in order to secure the right partners to keep them competitive and grow the UK sector.

"There has never been a more important time for our sector to pull together and to work together, to create a shared agenda, help promote and encourage manufacturing and engineering innovation, and see our sectors grow and Manufacturing and Engineering Week will do exactly that. I am delighted to be part of the Advisory Board and that MAKE UK are a partner for this ground-breaking event."
Stephen Phipson, CBE, Chief Executive, MAKE UK
Get involved
Engineering Expo, together with the collocated events of M&E Week, offers an undeniably value packed event celebrating the sector.
Visitors will save time sourcing new partners, have unrivalled access to industry leaders through inspirational content, stay up to date and return with ideas and solutions in order to stay ahead of the competition. Exhibitors will have the opportunity to meet face to face and do business with engineering professionals across all sectors.
To find out more about Engineering Expo and M&E Week visit
www.engineeringexpo.co.uk
or follow us on Twitter
@Eng_Expo
.